Food Distribution Seva
Sairam All,
We've bid adieu to 2021 with Bhagawan's dearest Narayana Seva: God in the poor is being served, that the formless God has taken the form of the poor hapless one, the Daridra Narayana. As we know Narayana Seva is not mere poor feeding, but a personal, family and community sadhana.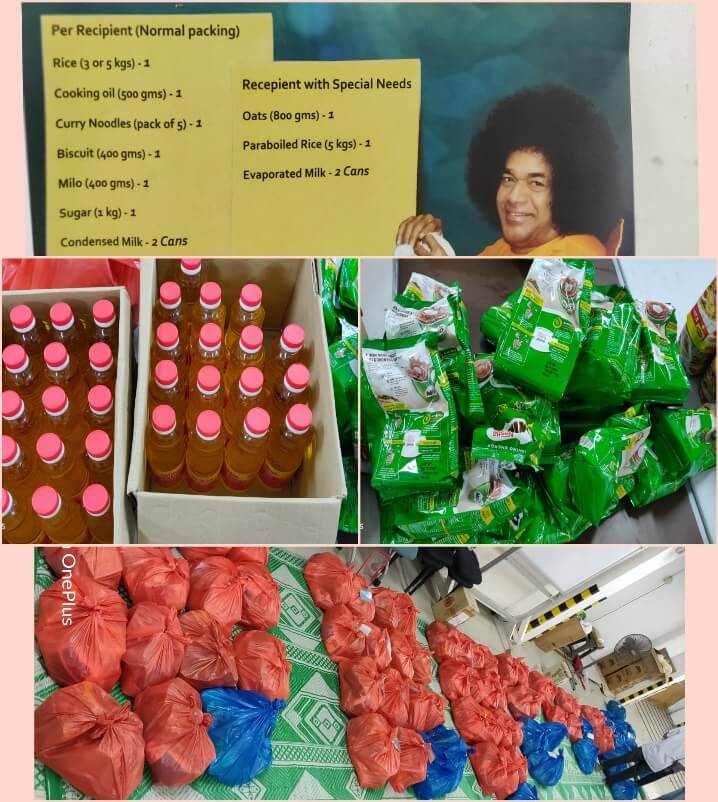 Our volunteers gather for packing the essential goods for hundreds of families across the island and then hand them over on the 1st Sunday of the month. While food is a necessity, it is the few kind words exchanged with the families that are of greater essence, that leaves us fulfilled.
Let us dive into this seva and reconnect spiritually.
Watch this space for more such activities.
To enrol into our seva programmes & be on our mailing list, please sign up to SaiNews by filling this online form: https://goo.gl/forms/oEJ9ptEP59hjNgBQ2.
Sairam
REACH US ON: