Happy Lunar New Year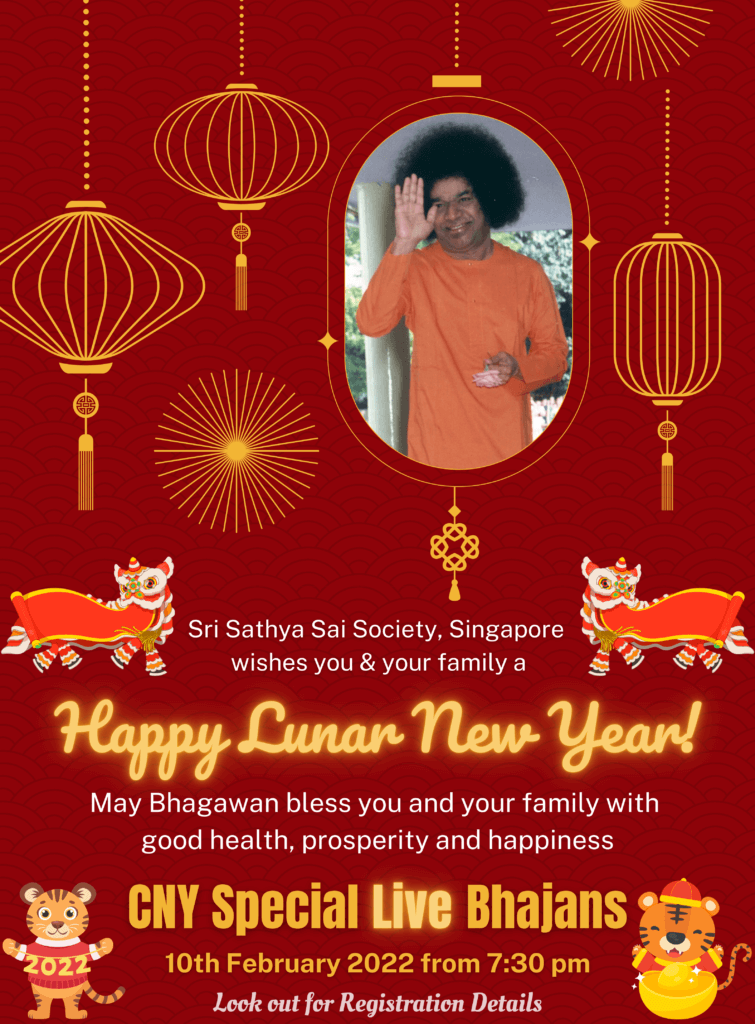 Sairam. Wish you and your family a happy Lunar New Year. Let us seek Bhagawan's blessings for a happy, healthy and fruitful year of the Tiger.
As we celebrate the lunar new year, let us look forward to Live CNY special bhajans on Thursday, 10th February on-site at the Sathya Sai Baba Centre, 133 Moulmein Road. As per the current safe management rules, physical attendance is by registration only and for fully vaccinated devotees. We will live-stream the bhajans as well. A separate announcement will follow with registration details.