Mother & Divine Mother – a Satsang by Sri Aravind Balasubramanya
Sairam. Bro Aravind has spoken at the Sai Centre a number of times in person, and is known to many of us. He is speaking with us today on the occasion of Navaratri.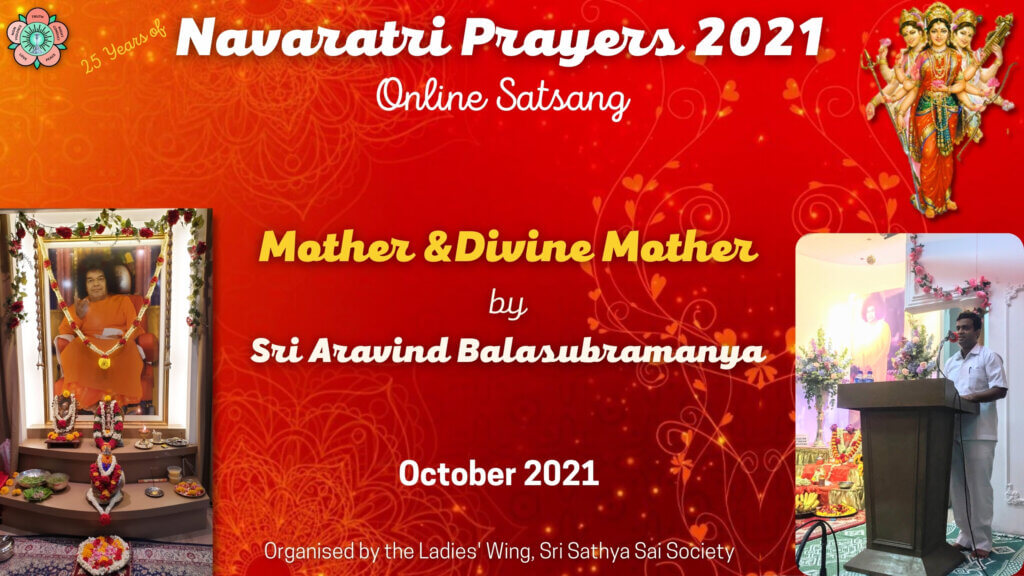 Please watch this special Satsang on our YouTube Channel. The link is : https://youtu.be/RJpJhH9VRb0.